Welcome to Apache Propane
---
Apache Propane is locally owned and operated with over 50 years experience. We serve all area counties including all residential, commercial & agricultural needs.
Great service combined with competitive prices is what everyone wants. That is exactly what Apache Propane is all about. A locally owned and operated company that understands the community because it is our home as well. Whether it is propane for commercial applications such as forklifts, temporary heat for new construction projects or for residential heating, or even agricultural livestock usage in grain drying, etc. Apache Propane stands ahead of the rest in both service and pricing.
Residential Propane Services
---
Apache Propane can supply all of your propane needs! We offer a variety of service plans, tank types, sizes and installation, products and accessories, and payment options to fit your needs. Our fleet of bulk delivery trucks provide reliable delivery to keep you properly supplied with propane.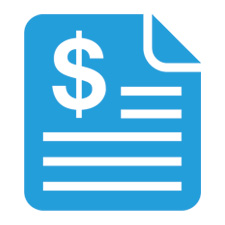 11 Month Budget Program
Also known as the "budget" program, is a program designed to break down your total season's heating bill into monthly payments. The program's season runs April through June each year, with new payments calculated in April based on gas price and your usage. As a "budget program" customer, you are automatically enrolled in our worry-free Automatic Fill Service!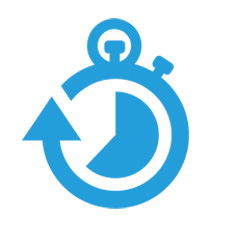 Automatic Fill Service
Also known as "keep full", this program provides worry-free convenience by placing the responsibility to monitor your propane tank level on us. We use computer software to project when you are going to need more propane, which helps make us more efficient! We pass this savings on to you, as everyone on the program gains a 10 cents-per-gallon discount over standard Call-In rate! This can make your life much easier while saving you money!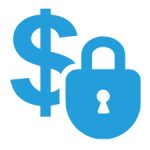 Pre-Buy Lock-In Program
This program allows you to purchase your entire winter propane supply in advance at a locked-in winter price before the heating season begins. You pre-purchase the desired quantity of gas then draw off of that supply as needed. A 500 gallon minimum purchase applies. This program runs Sept. 1 thru March 31. Most Pre-Buy customers also enroll in our worry-free Automatic Fill Service!
Call-In (Will Call) Service
Call-in service is more expensive per gallon than our Automatic Fill Service. This service allows you to control when deliveries are made. Once you place an order for propane, delivery will occur within five (5) working days. To make sure you do not run out of gas it is important to order when your tank gauge reads 30%. This allows sufficient time for next delivery in your area. An additional charge may be assessed if you run out of gas or request emergency delivery.

Commercial Propane Services
---

1How do I read the gauge on my propane tank?
Most tanks of 47 gallon capacity or higher have a gauge. If your tank does have a gauge it will be located on the top of the tank, under the lift able hood. The tank gauge reads in percentages from 0% to 100% with 85% being full to allow for gas expansion.
2How can I recognize a propane leak in my home?
Propane has a strong, unpleasant smell, like rotten eggs or skunk's spray. Propane manufacturers add the smell intentionally to help alert customers should a leak occur.
3If I use propane as my primary energy source, what size storage tank do I need?
Generally, a 500-gallon tank can hold enough propane to meet the annual energy needs of an average four-bedroom home. Tanks of 1,000 gallons or more may be needed for large homes with swimming pools and hot tubs.
4Is propane gas clean and efficient?
Yes. Propane has long been recognized as the "green" energy. By using propane, homeowners can help cut emissions and protect the environment, and burns hotter and more evenly than many other fuels. In addition, propane equipment and appliances have a shorter energy savings payback period.
5Is there a minimum gallon delivery?
During the months of November-March, there is a 200 gallon minimum fill to not be charged a delivery fee.
During the months of April-October, there is a 150 gallon minimum fill to not be charged a delivery fee.
6Does Apache Propane deliver to my area?
Our service area covers the following counties in Indiana:

Wells County
Adams County
Jay County
Allen County
Blackford County
Huntington County
Wabash County
Noble County
DeKalb County
Grant County
Randolph County
Steuben County
Whitley County
Delaware County
Our service area covers the following counties in Ohio:

Paulding County
Van Wert County
Mercer County
Darke County
7What percentage should I keep my propane tank filled above?
If your gauge ever falls below 20% you should contact Apache Propane immediately at 260-824-2722 for a refill. It is safest to refill your tank before the gauge falls below 20%.
8How long after ordering can I expect my delivery?
Delivery will occur within five (5) working days. However, you may receive your fuel sooner if scheduling permits. If you run out of fuel and need an expedited delivery, an extra $50.00 fee applies if during regular business hours. Expedited delivery outside of regular business hours has a $100 extra fee.